Client Testimonial – Christus Health
"I initially engaged with Pinnacle for an interim leader for our CHRISTUS® Trinity Mother Frances Ministry, an integrated health system in Northeast Texas that is responsible for over $1 billion of annual cash collections.  They provided a resource that was able to manage the very large, complex and fast-paced  daily operations while concurrently taking a consultative approach to driving key metric improvement.  That included developing an accounts receivable (AR) backlog reduction strategy and identifying/executing operational and Epic enhancements to sustain the improvements.
Once the leadership position was filled with a permanent employee, we kept Pinnacle onboard to continue leading the completion of the key initiatives that were identified.  We subsequently engaged with them to facilitate Epic and other revenue cycle optimization efforts at a second Ministry in New Mexico and have been very pleased with the results.  We have seen collection rate, cash flow and AR improvements at both Ministries, and they have boosted confidence in revenue cycle operations with our regional CFOs.
The resources at Pinnacle provide the right balance of interim leadership and consultative experience that is required to impact operations quickly and provide sustained value over time with a smaller footprint than typical large consultative engagements. 
They are very well rounded, flexing from performing detailed analytics and Epic configuration review to developing/executing strategies and presenting to senior leadership.   They consistently provide seasoned, high quality, resources at a very fair price point and drive considerable value which has resulted in a return on our investment."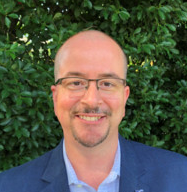 RYAN THOMPSON
Senior Vice President, Revenue Cycle CHRISTUS® Health