Don't Buy More Software! – Four questions to help determine if your current EHR platform can solve your revenue cycle challenges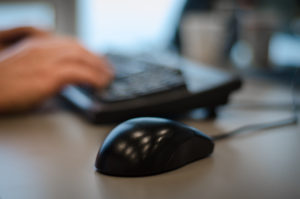 When hospitals determine that they have a challenge to be solved within their revenue cycle, it is extremely common for them to buy "bolt-on" software to fill perceived gaps in their electronic health record (EHR) capabilities.  But what we have found is that this is often unnecessary and can add cost and complexity to a problem that can often be solved by leveraging existing EHR functionality.
There are many vendors on the market with excellent bolt-on technologies, and we are not discounting the value or importance of these tools, as they are sometimes much more robust that EHR capabilities.  But we believe that hospitals don't always need the "gold standard" and can frequently leverage existing technologies.  The old adage "progressive improvement is better than postponed perfection" is applicable here, and we believe that in-house solutions can drive similar results if implemented correctly.
Here's a simple list of questions for Hospital CFOs to ask to potentially avoid making unnecessary technology expenditures:
Question #1 | Does your staff have the right experience and training to optimize your EHR Platform?
Ideally your information technology (IT) analysts have clinical and/or operational experience so that they truly understand how to apply existing EHR capabilities to solve problems and achieve goals.  Training classes and certifications for both IT and end-user staff are critical to ensure you are getting the most from your investment.
Question #2 | Have you established an interdisciplinary "Technology Team"?
In order for hospitals to maximize the utility of existing EHR platforms, the entire organization has to be aligned and moving towards a common goal – getting the most value from the EHR investment.  When IT, clinical, operational, revenue cycle and other relevant staff come together regularly to evaluate progress and options, solutions using existing tools and capabilities are more readily uncovered.
Question #3 | Are you fully engaged with your EHR vendor?
Unfortunately, it is not uncommon to hear EHR vendors respond to questions about capabilities with answers such as "it can't be done" or "no other hospitals are using that functionality."  However, we have found that with the right approach, often those answers are simply wrong.
In some cases, it's a matter of finding the right person in the vendor organization.  If you are getting different answers from different people, be persistent – ask more than once and more than one person.  Often the best resource is a product manager or modular specialist who will have more expertise and knowledge than sales people or management. And always review the latest user manuals before engaging in discussions vendor resources.
Question #4 | Can you activate your peer network?
Some of the best information about EHR capabilities can come from "those who have been there before us."  Aside from contacting your peers, hospital alliances, user groups, conferences, and social media communities are filled with people who have paved the roads to  optimization using the same EHR platform you are running today.  In many cases they have already solved the specific problem you are trying to address – so reach out to them, and you may find the hidden gems of functionality that you already own.
Clearly software vendors aren't knocking on your door to tell you that you already have an internal solution.  They are highly skilled at creating a scenario where you simply can't live without their technology!  In the end, though, evaluating what you have in place already – before you buy another piece of software – can save you time, money and the headaches that can come from introducing new technology into your environment.  Most people automatically make the assumption that their current EHR platform can't do this or that.  The checklist above will help you ensure that you exercise all options before making another investment that you might not need.
For more information about what Pinnacle Healthcare Advisors can do for your EHR platform, contact us.