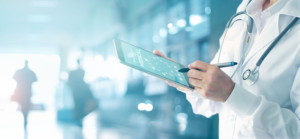 Many providers think administering Medicare Annual Wellness Visits (AWV) is simple and easy.  In reality, numerous providers continue to struggle and face challenges with developing the patient's five-to-ten-year personalized prevention plan as required by Medicare.  Medicare requires the personalized plan to be developed during the initial AWV and updated annually during the subsequent AWV.  Challenges may derive from having deficient workflows, incomplete AWV templates, and confusion with understanding the Medicare AWV requirements. 
Performing AWVs allow providers to stay connected with patients and remain current on their healthcare needs.  Providers engage and prepare patients by letting them know what to bring to the visit.  At a minimum, patients should bring their list of current medical suppliers and providers, medications, advance directives, and health risk assessment (provided in advance of the visit).  Prepared patients increase workflow efficiencies because providers will spend less time discussing gaps in the information and more time developing the patient's plan. 
Maintaining compliance through proper documentation is crucial and achievable with customized AWV templates.  Customized templates can be built to include all required Medicare elements and give providers the opportunity to capture all the needed documentation for an AWV.  Elements include:    
Health Risk Assessment, e.g., self-reported health status and risks, demographic information 

Medical and family history, e.g., personal history, family history to include parents, siblings, and children 

Established list of current providers and suppliers, e.g., Dr. Zellers, Cardiologist, Keating's Medical Supply Company 

Exam results, e.g., blood pressure, body mass index

Risk factors identified or observed during the visit, e.g., cognitive impairments 

Risk factors identified from screenings performed, e.g., depression, opioid

Functional ability and level of safety, e.g., falls risk, ability to perform activities of daily living.
Once all the appropriate patient and health information is collected and documented, the patient's personalized plan is ready to be established.  Challenges arise if the patient's medical preventive schedule and immunization record are not current in addition to unidentified community resources available to the patient.  The personalized plan should contain the following elements: 
A written screening schedule for the next 5 – 10 years, e.g., age-appropriate screenings as recommended from the

United States Preventive Services Task Force

and the

Advisory Committee on Immunization Practices

 

A list of identified patient risk factors where interventions are recommended or underway; include treatment options with the associated risks and benefits

Health guidance and referrals to health education or preventive counseling services or programs 

Advance care planning, at the patient's discretion 
The patient's personalized plan should include general prevention screenings, based on gender and current health status.  Screening examples include colorectal cancer screening, bone mass measurements, HIV screening, Hepatitis B & C, lung cancer screening, prostate cancer screening, screening mammogram, and ultrasound screening for AAA (Abdominal Aortic Aneurysm).  
In addition to the general preventative screenings, a patient's specific medical condition(s) can necessitate additional screenings. For example, a diabetic patient's personalized plan may include the following:  
HgbA1c every (3–6) months 

Urine microalbumin annually

Eye exam annually

Foot exam annually 

Pneumonia & Influenza vaccines

Diabetes self-management training

Lifestyle risk factors 

Educational handouts 

Advance care planning 
Providers can develop personalized prevention plans with relative ease if the appropriate workflows, tools, and templates are in place.  If you need assistance developing the appropriate resources, please contact Vickie Bridge at vbridge@pinnaclehca.com.